I've published some Airtable views of my whole wardrobe! You can now see every outfit item I own. I don't track wears for old pajama t-shirts and such so I didn't include those in the published views. See all the published views over at the My Style page, although I've embedded some links below, too. (Note that these are more suited for viewing on a desktop browser where you can have more than one tile at a time in a row, although they should still work on mobile. On a phone you may need to view in landscape mode and/or request the desktop site to get to be able to use the sort and filter features.)
I have an additional ~60 items that are only used for loungewear and activewear which are in another view of my database, but I opted not to include them here because most of them have no photo and are not tracked in outfits.
Item Gallery All items, which you can filter manually by category, tag, brand, etc. I have some pre-filtered views too:
A spreadsheet-like view of my Current Wardrobe items including fields for size, price, general notes, brand, fabric, color, temperature bucket(s) it's suited for, various wear count statistics (per month and year, wear rate, cost-per-wear), various fields for ease of filtering items (style category, whether it was worn in the past 30 days, whether it's an accessory or clothing item, etc). I haven't filled them all out, just the ones that I find most helpful e.g. tags for items and outfits rather than going back and backfilling the prices and sizes because I'm not in this to optimize my cost-per wear or to keep statistics on the state of jeans sizing, but rather to help with outfit creating. I know that some people who are more interested in tracking sizing for more accurate purchasing have even added fields for measurements of each piece!
Outfits Gallery (you can filter and sort by the visible fields, e.g. filter to all outfits whose Items field contains the phrase "midi skirt" or "sneakers", or whose occasion is "work", or whose style falls under "storybook"). This view only has outfits I like, although I'm still dedicated to posting my outfit every day over on Instagram whether I feel it was a hit or miss.
I started this version of the base in January 2018 so wear counts start then, although some items I've obviously had for longer than that. Hoping to share an occasional blog post showing specific things I like using the app for. This level of investment in wardrobe tracking certainly isn't for everyone, but I've personally found it super helpful and fun. Learn more about the Airtable wardrobe and outfit tracker over at Wardrobe Tracking! As of today the schema has been copied 253 times which is pretty exciting.
Wear Counts
Click images to view full-res in a new tab. These are screenshots of my Airtable base, which you can learn more about at Wardrobe Tracking.
This month I wore 44 items of clothing compared to 45 last month, 31 of which were worn once (70%, compared to 47% last month) of which were worn once. I wore 44 accessories up from 42, 16 (36% compared to 45% last month) of which were worn once. This was across 40 outfits, 7 of which were for volunteering/activewear and 33 were "outfit-outfits". I'll be publishing the outfits overview post soon.
Purchased
Currently limiting myself to three "want" purchases max per month because I have loads of stuff already and I'm at a point where I have enough variety within the pieces I like to make most of the looks I want. I surprised myself and actually only bought three things 😝. (Well, more things were ordered for fit check but only three will be kept)
Madewell "Perfect Vintage Jean" in Fitzgerald wash, size W28 regular $98.00 plus tax – From the wish list, to return to normal casual outfits but with a bit more of a retro flair.
Numerical sizing on pants is always a huge crapshoot, but I usually start at 29″. The 29″ of these were super baggy all over, and not in a "it could be cute if the waist is taken in" way.
The 28″ mostly fit, although the thighs and hips were a bit tight and I can fit a whole fist easily into the waist gap when I'm standing up. However they didn't seem to sag when I moved around, so I went with them hoping the thighs would stretch out (which the tag and the sales girl said they should). I have 39″ hips and most of the difference in circumference is from the side view rather than the front. I'm 5'1″ and these are cuffed with three folds. The denim is on the thin side (def thinner than any actual vintage 90s jeans for sure).
I've worn these three times and the thighs are now comfortably relaxed though I still wouldn't say loose-fit when I'm standing up, and while not quite uncomfortable when sitting, are not something I would want to wear on a plane or long road trip. The waist gap isn't enough of a bother that I want to get it taken in or have an elastic bit added.
Overall I'm happy with these jeans. I think these feel pretty similar to the ~$60 jeans on ASOS et al though so I'd recommend waiting for a sale if you want to try these.
For fit reference, this is what my leg shape looks like:
beige and brown windowpane check socks $7.99 Madewell (one size, sold out online now) – I totally bought these because I saw @closetvomitfashion wearing them and they just looked so cute. I didn't want to pay $8 for thin socks but I think I had these in my cart/hands about three times over a few months so when I went to the local brick and mortar to get the jeans above and they still had one pair, I got them.
The way these were packaged, you can't actually see the inside. I was expecting that the design was going to be properly knit in as part of the sock, but unfortunately it's one of those socks that's made like this and the inside is all fuzzy. Just feels annoyingly cheap for an $8 pair of socks. I really like the design of these (I had actually tried to find a dupe on Amazon or Target first) but I will not be purchasing any more trouser socks from Madewell.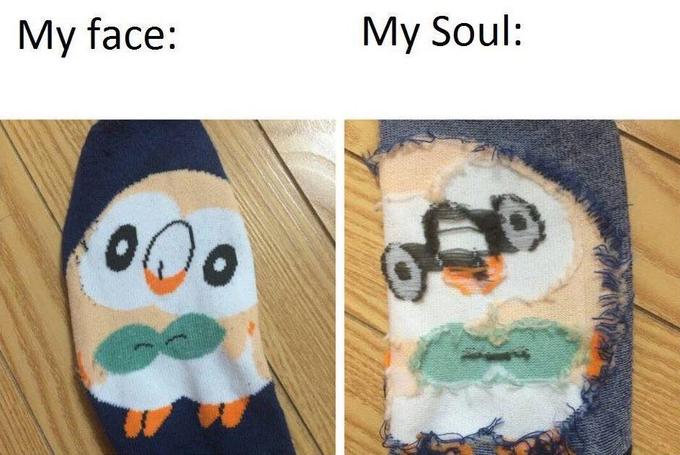 Return Limbo
I've been wanting some clogs for warm weather outfits because I can see them working with my vintage inspired outfits, both in storybook and retro casual style. I have a pair of serviceable tan block-heeled sandals already
but they are just not very fun. I'll still keep the sandals around in case I want a comfortable dressy sandal option though.
MIA Madeline Clog Sandal sizes 8 and 9 via Nordstrom $109.95 each – From the wish list. The official word on these was to go half a size up, and the reviews said to go anywhere from 0.5 to 3 (??!?) sizes up or 1 size down. I usually wear a 7.5, occasionally an 8 and occasionally a 7, so I first opted to get an 8. They were pretty comfortable and my feet fit the wooden footbed exactly – too exactly, as my toes hit the end of the shoe and crunched up a bit. I decided to order the size up to see if that would work because while it didn't fit, the style was very cute in person (always a bit hard to tell with mary jane and/or t-strap style shoes). However that pair doesn't get here until Thursday.
Anyway, aside from fit issues, these seem pretty sturdy and I was pleasantly surprised at how comfortable the wooden sole was. Note that the leather uppers are stapled onto the soles. It looks a lot like stitches but if that sort of detail pushes the whole look a bit too janky-DIY-project for you, it might be better to look at another brand.
MIA Bety Clog Sandal size 8 via Nordstrom $109.95 – In the same order as the size 9 clog, I got an open toed style in a size 8 which should fit, assuming that they use the same dimension footbed (which as far as I could tell from photos, they do). I think there's a chance the Madeline 9s could be too big in some dimension but this style was a very close second which I would also be happy to wear (and it would fill the same shoe niche). I intend to keep one pair of clogs.
Returned
Madewell "Perfect Vintage Jean" in Fitzgerald wash, size W28 curvy petite $98 plus tax and shipping – this whole process of purchase was kind of a clusterfuck because I messed up the shipping address and I never actually received these. The following paragraph contains no actual information about the jeans themselves:
I learned that Madewell made this style in a petite curvy cut from someone commenting on Instagram after I had already bought the other pair and cut the tags off. I decided that I would order another pair anyway, and see if I could try and return the other pair (Madewell seems to mostly have good CS from anecdotes I've heard) or worst case just re-donate the pair via Madewell's program to get the $20 discount retroactively. However I forgot to put the unit number on the shipping form and the package couldn't be delivered to my office (packages tend to get stolen at my apartment complex so I ship things to work). I realized this after they had tried twice already, but on the third delivery which they had the right address, apparently they tried to deliver it at 4:00 AM when nobody was available to receive it and it was marked as return to sender. I'm currently sorting out if I can still get a refund from this from Madewell.
Purged
My Timex Easy Reader watch suffered an untimely death after I put it through the washing machine on accident (I take it on and off during animal handling volunteering depending on what I'm doing). It actually kept going for about a day after it went though, but I guess the moisture seeped into some parts overnight and it just crapped out. It no longer ticks and the backlight is also dead. I had the battery replaced last month too.
This watch goes for about $30 on amazon and battery changes at the local jeweler's shop go for $10 so I suspect having them take it apart would probably run the same as just getting a new watch and doesn't have a guarantee of even fixing it successfully so I'm going to order a new one soon.
Purge Limbo
I didn't get around to making any purge decisions this month, so everything from last month's purge limbo is still there
cream balloon sleeve sweater
black linen cami jumpsuit
black side-lace-up t-shirt
burgundy cutout lace-up boots (I wore these once this month but still feel kinda meh on them)
black leather oxford pumps
black suede oxfords
I also need to get on doing that loungewear clean-out.
Wish List
Funky statement earrings – something to spice up the more retro-casual outfits. I really like the aesthetic of the pieces at Alchemilla Jewelry, but I'm still pretty wary about spending in the triple digits on jewelry because I'd hate to lose something that expensive. Also, if I'm going to spend more than ~$30 on a piece of jewelry I feel like I might as well go all-out and get silver or gold instead of paying $100+ for a brass piece. You can see all my current collection and my thoughts on how I usually pick pieces over at the Wardrobe Overview: Jewelry post.
Heeled Blundstones – I believe they released this style within the past year or so. I love my classic 1460 docs but sometimes I want something similarly sturdy but visually lighter and that doesn't require lacing up. I was hoping that the 2″ heel Born slouchy taupe ankle boots I got a month or two ago would end up filling that spot, but I find I never go for them because they're too dressy to fill an outdoorsy or stompy boot role but if I want something feminine then I would probably just go for some of the pumps or pointed toe shoes. I really need to try and work those into a few outfits in May.
Still mulling over getting a peter-pan collar shirt – I think one in cream is probably the best bet, but I'm looking for one that's maybe a linen-cotton blend, fairly fitted/tailored, and more soft than stiff material. I see these in a lot of my inspiration photos for storybook style. I've been wary of these because most of the ones I see in stores are really boxy so look just juvenile and tent-like rather than cute. There are some promising looking ones on Etsy, but they're all made-to-order-non-returnable so I'll probably just have to hope something shows up at a local consignment store.
Thinking about getting a second pair of light-wash blue jeans, too. Looking into getting a wide-leg style or a properly loose-fit but tapered cut (like petraalexandra's below) because I think those would go with retro casual (link to my Pinterest board for that style) sorta outfits.
Carried over:
Long red or yellow raincoat – More coverage, brighter color (more cheery and safer), and would go better with my vintage-aesthetic stuff. I wish Seasalt Cornwall wasn't so expensive to ship to the US.
Cheerfully colored dressy top – I have so many dressy bottoms but most of my tops are very casual fabrics.
Long camel coat – probably won't find one new this time of year as it warms up. Still poking at the local goodwill but the pickings there are not great.
Tailoring
I actually got a bunch of the stuff from last month done! Unfortunately it was all rather expensive and hit or miss. I picked a tailor by going to Yelp and finding one in my area that had several years of almost entirely 5 star reviews and no recent negative trend in ratings (if you click "details" near the star rating it will show you a graph). All the other tailors and dry-cleaners-that-do-alterations nearby had more bimodal ratings so I figured I'd just cough up for this one.
Bridesmaid dress for a July wedding I'm in (a specific dress was required) hem two polyester chiffon layers $66 – just got this shortened from "absolutely swimming in excess fabric" to properly formal brushing-the-floor maxi length. I usually don't tolerate floor-length clothing because urban sidewalks and subways are nasty, but I have no plans to wear this at all after the wedding because it really looks like a bridesmaid dress.
Black maxi summer dress hemming $40 (stretchy knit which I bought even before I started my Instagram in July 2018 – I want to say it was in the $60-$70 range new from Nordstrom) – unfortunately this one still ended up too long after the hemming. This originally was maybe 1-2″ dragging on the floor all around, and I asked for it to just brush the top of my feet. What ended up coming back was it just brushes the top of my feet in the front-center of the dress, but the sides and back drape beautifully…. to just brush the floor. From now on I'm going to request ankle length for anything long being hemmed. I'm going to try getting this hemmed again at one of the laundromats near my apartment. Drape be damned I'd like it to actually be functional without picking up broken glass from walking outside. I live in a city, not a beach in Anthropologie-land.
White satiny polyester statement blouse sleeves taken up $38 (the blouse was $45 new originally) – this was a semi-miss. It's still about an inch longer than I wanted (and I swear which was where the tailor held it when he was marking where to shorten it). Apparently dress shirts should hit mid-palm when your hands are at your side, which is true here, but I think the cuffs on these are a bit loose for me so it still feels oversized. Also it's a statement blouse and not a standard men's dress shirt, so I think ending closer to the wrist bone looks less overwhelming on me. At any rate this just wearable enough that I don't think it's worth paying again to get it re-shortened.
Classic trench $45 – I got the sleeves taken up and this was perfect. This was like $20 at Goodwill so overall I think this was a great deal as I have been wearing it pretty regularly when the weather is appropriate.
Bodycon thick sort of knit athletic fabric dress hem $32 – this went from slightly below the knee to slightly over the knee. This came out as requested. It was a consignment purchase. Haven't worn it yet since I got it back, but I probably will wear it this weekend.
I think the lesson from this batch is that this particular tailor and I are on the same wavelength with structured pieces but for swishy/drapey/floofy/stretch things I will need to be very specific about how short I want things, and possible err on about an inch shorter than I actually want (but still within acceptable tolerance). I'd previously only gone in for coat sleeve shortening and basic pant hemming.
Tailoring Limbo
In addition to the re-hem of the black maxi dress, I think I want my brown culottes taken up 2-3″ as discussed in Thoughts on styling sneakers with wide-leg pants and culottes
And that's April! Most of May I think is going to start off with a bunch of repeated outfits for the 30×30 challenge hosted by @petraalexandra. I only wear about 40-45 items on a given month without any constraints so I don't think a 30×30 is helpful to me at this point. I'm also super familiar with my wardrobe and already think about it in terms of mini capsules. But I'll be participating in it for a 20×20 because I do enjoy these community exercises in fashion Instagram. Check out the #may30x30 hashtag if you want to follow along!